During the 2017 Super Bowl, you may have been rooting for the New England Patriots, the Atlanta Falcons…or for more chicken wings and a speedy end to the game.  Championship football demonstrates performance under high-stakes conditions.  As a sales manager or salesperson your team's performance during sales meetings is neither played in front of 70,000 paying ticket holders nor broadcast live around the world to 111 million viewers.  Yet driving success at high-stakes sales meetings is the proof statement in your work.  So what lessons can you pull from the recent football championship?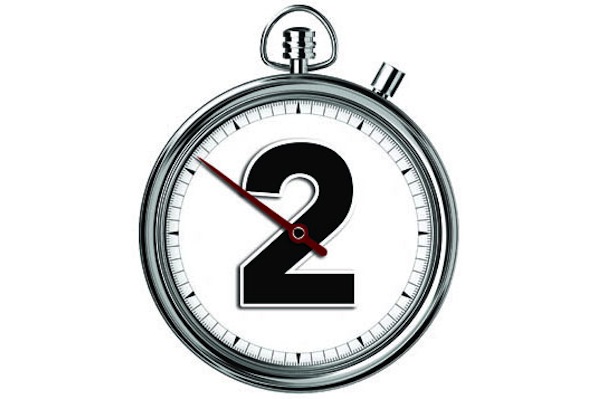 In (American) football, the "two-minute drill" involves one team running several plays during the final two minutes of a half or game to add points to its score.  How well the team executes these plays often determines whether they leave with a win or a loss.  During the recent Super Bowl, the Patriots with roughly 3 minutes remaining in the game and trailing the Falcons by 8 points, executed 8 plays to score both a touchdown and a 2-point conversion to tie the game at 28-28 and force overtime play (during which the Patriots scored again to win the game and championship).
In B2B selling like in football, most of your "plays" happen before the two-minute warning.  You meet a referral source for lunch, you grab coffee to catch up with a client contact, you host a lunch-and-learn in a prospect's conference room, you meet with different stakeholders to explore interests and test ideas, you respond to a Request for Proposal.  All can be worthwhile, productive and advance a relationship or opportunity.
Your efforts lead you to the two-minute warning: a high-stakes meeting where you have a limited time to make your pitch and, based on your performance, results in a win or a loss of the business.  You may recognize these moments as "orals" if you're a consultant, the "bake-off" for an investment banker, or a "finals pitch" if you're a money manager.  Compared to other customer contact, there tends to be more formality, more stakeholders, more scrutiny, more questions, more time constraints.  And less margin for error.
So how do you execute the two-minute drill to win the business?  Here are 6 tips to get you started:
 Arrive alive.  Selling during the two-minute drill requires a different level of focus and intensity than your other sales meetings.
Choose your team carefully.  Deciding both how many and whom can determine your success or failure.
Commit to practice.  Scripting every word or winging it are equally ineffective.  Consider how much and what kind of practice will allow you and your team to execute the two-minute drill the way the Patriots did in the Super Bowl's closing minutes.
Plan your success.  Rushing to a high-stakes sales meeting with people traveling in from different locations is certain to increase everyone's heart rate, and decrease your team's ability to walk in as a cohesive unit.  Visualize and plan what your team needs to do before that meeting to be successful.
Execute.  Winning teams are visually connected during high-stakes sales meetings.  What should your seating arrangement and interactions look like throughout the pitch for you to win?
Seek feedback.  Selling teams that seek and integrate feedback — from a coach that is objective, available and skilled — are able to demonstrate agility and course-correct in a high-stakes meeting.
Leverage the six tips above to execute the two-minute drill like a champion.  Your success in driving wins at high-stakes meetings depends on it.